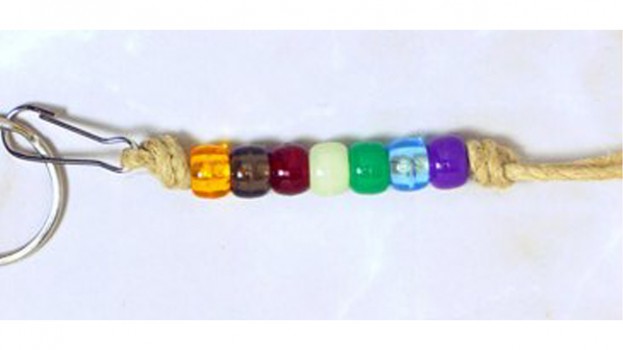 Salvation Key Rings / Zipper Pulls, Cotton Cord
Description
Assembled by Memphis Inner-city Shine in the Dark Missionaries, servants to the homeless and indigent communities.
Over 30 Bead Styles & 6 Cord Options below to choose from.  Features CUSTOM GOLD and RED BEADS and popular GLOW IN THE DARK WHITE BEAD!
Click on Salvation Bracelet pic thumbnail below to view enlarged image and Bead Style # and Name.
See Bead Style Gallery Page for more detailed information regarding Bead Styles.
Preassembled Salvation Bracelets, Key Rings, Gift Bags, and Craft Kits are custom-made per order and are non-returnable.  Thank you for your considerate understanding.
    75¢ each
EASY ORDER: