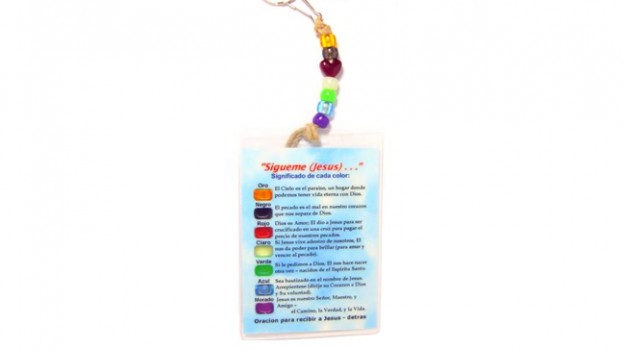 Share this product
Salvation Key Rings / Zipper Pulls w/ Laminated Message Cards, Blue Glow Lace
Description
Attached Laminated Message Cards with Prayer of Salvation on reverse.
Assembled by the Jesus Saves Men's Team - Memphis inner-city at high risk teenage orphans. This program gives these young men an opportunity to learn and develop work ethics and responsible spending habits they otherwise might not acquire without this experience.
See Bead Style Gallery Page for more detailed information regarding Bead Styles.
Preassembled Salvation Bracelets, Key Rings, Gift Bags, and Craft Kits are custom-made per order and are non-returnable.  Thank you for your considerate understanding.
 $1.20 each
Easy Order: